PROCESSING OF WATER SATURATED SEDIMENT - SLUDGE
The water saturated sediment is processed - dewatered in two ways by machine or by means of dewatering tubes.
We are able to process sludge extracted by a floating suction dredger, pumped by a sludge pump or coming from a wastewater collection system or other technologies such as drilling and grouting machines.
Based on the input information we will propose a suitable method and calculation of the dewatering technology.
We are able to build a drainage line on a turn - key basis or perform drainage as a service.
After dewatering, we can also provide final disposal of processed sediment according to valid legislation.

Machine mobile dewatering line with centrifuge:

Filling of the dewatering tube: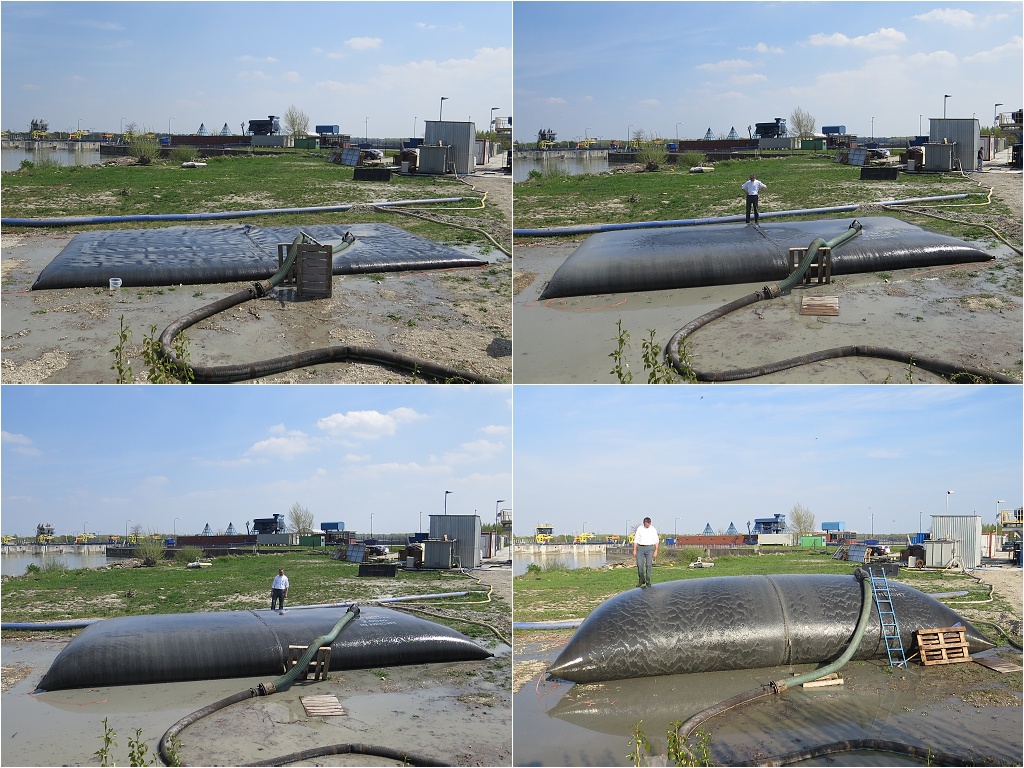 For more information on the dewatering tubes, visit our
Tencate Geotube® dewatering tubes website directly